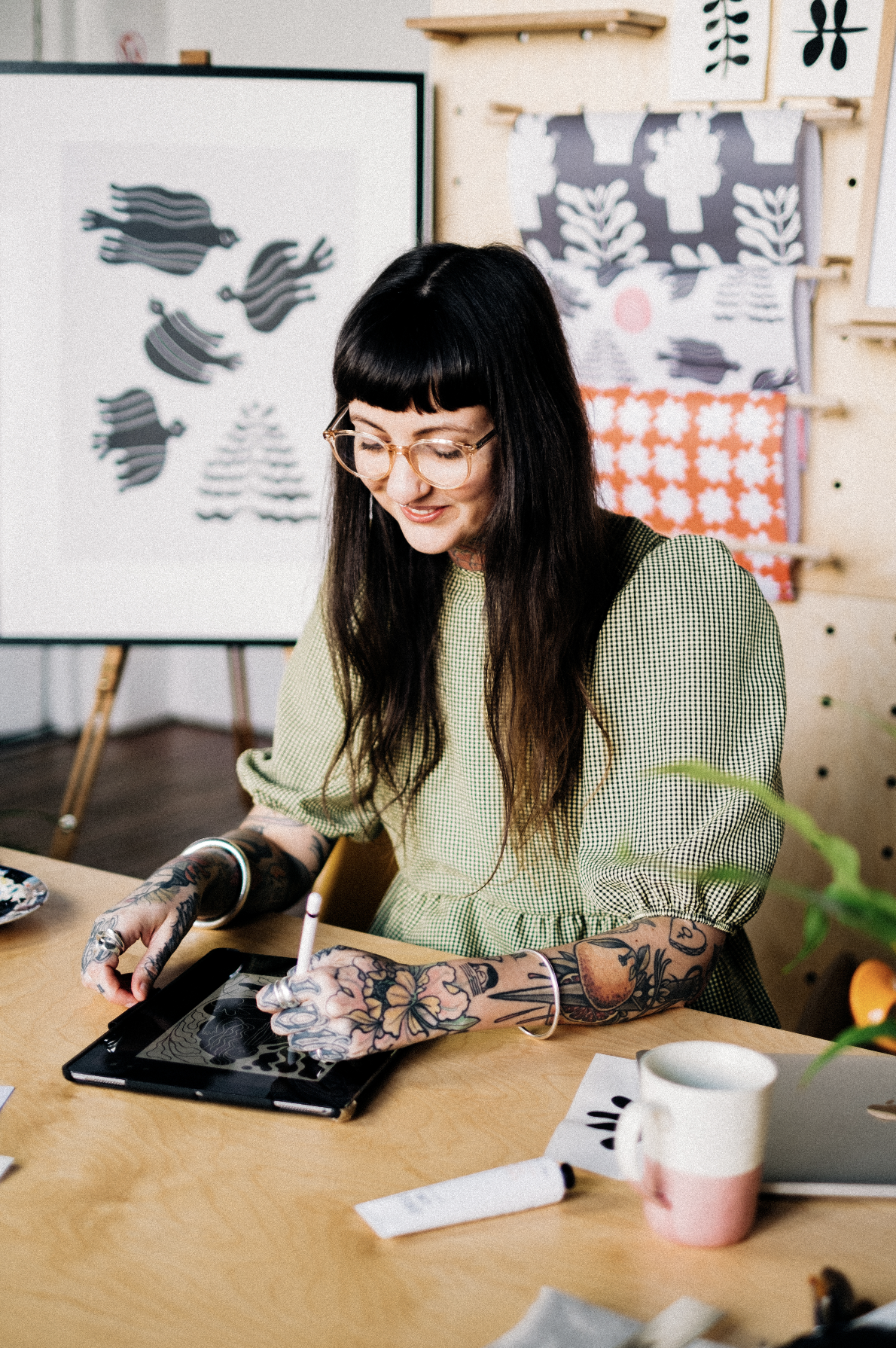 Let's grow your creative confidence together!
Are you looking for a creative mentor?
I offer professional 1:1 mentoring sessions to support the growth and resilience of your creative business.
Let's get to work!
"Step-by-step briefs really helped me to discover my strengths and later show me how to best apply these to find opportunities. I can't recommend Lauren enough if you want to take your practice to the next level."
Frequently asked questions
What is Lauren's approach to mentoring?

I have a dynamic and holistic approach, working through the issues you face in your business with grace and kindness. I aim to ensure each client feels heard and truly understood, offering up ideas and solutions that we can discuss and work through together. I have a keen eye for spotting opportunities to build creative confidence and leveraging income resilience. My goal is for you to leave our sessions feeling energised and inspired to create!
Who is this mentoring for?

Here's some examples of past and current participants that have chosen Lauren as their mentor:

Illustrators looking to start creating sellable products from their art
Designers needing to strategise and refocus their work to get the jobs they want
Artists seeking support to know how to confidently promote and market themselves online
Crafters needing a bespoke and in-depth plan to brand their creations
Photographers in need of a second opinion as they build their self-brand
Creatives who have a great range of products and want to dive into wholesale
How will I access the mentoring sessions?

Your mentoring sessions will always be one to one, so you get the focussed face-to-face time to really be heard.

We'll meet online via video call or in person if you're local to Poole. The sessions can either be a one-off 'Gentle Focus Hour' or a series of sessions over a course of months.

I am committed to offering fully accessible and flexible services in my approach to mentoring.

Everything is tailored to your needs, and not only will we meet in these sessions together but I'll also send a follow-up pack after every meeting with key suggestions, additional ideas, and resources.
Do you offer student discount?

Yes! I do offer discounted rates for students and those on low incomes. Please get in touch to enquire:
contact@laurenmarina.com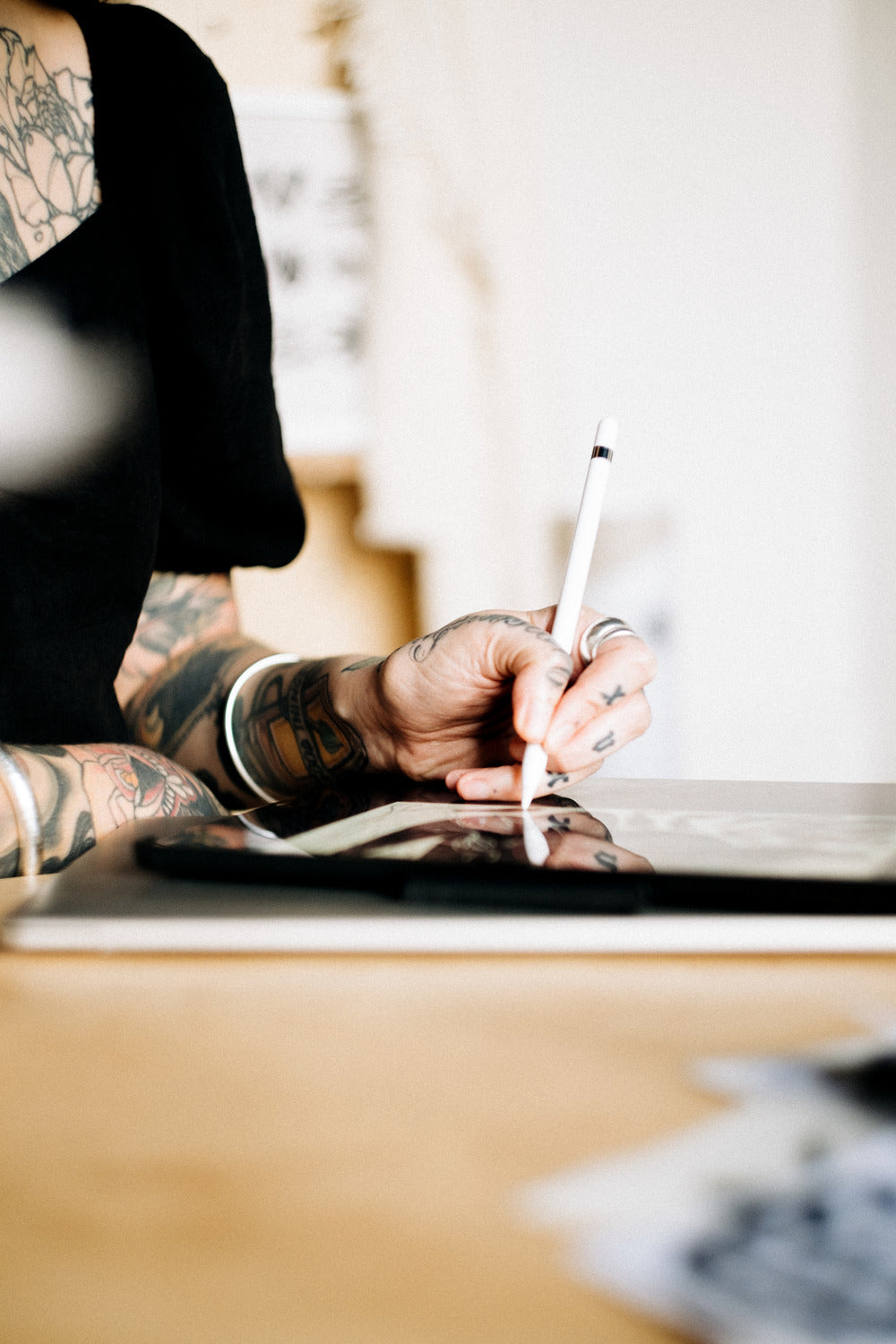 'Gentle Focus' Hour
The Gentle Focus is a powerful session, built to create clarity and set a path to reach your primary creative goals.
You can pose your questions ahead of the call and we will unravel some solutions in a comfortable and conversational way during this one-hour session.
You'll receive a bespoke plan the day after our session that will include key takeaways, observations and suggested goals.
A 'Joyous Journey' Series
A series of three 45-minute sessions to forge a plan and see it through together.
'A Joyous Journey' is an opportunity to have a regular meeting which can be a wonderful way to find accountability within your practice. I will give guidance, support opportunities for reflection, ideas, and prompts, and set ideas of work or briefs for in between the sessions.
Each call will have a follow-up, bespoke plan to summarise our key takeaways, observations, and plan.
You are also welcome to message in between sessions and I will provide support via voice memo or written text.
Start your mentoring journey
Testimonials
"Speaking with Lauren provided me the clarity and support I needed to move forward with my illustration goals. She is knowledgeable, compassionate, and insightful."
"My 1:1 power hour with Lauren was SO inspiring and I left feeling super motivated and ready to take action. It was clear from the get-go that Lauren had taken the time to look through the links and files provided, she already had an action plan in mind and plenty of valuable thoughts and guidance to share, this made me feel supported and at ease from the very start of our call. Lauren is warm and welcoming, we clicked straight away and spoke at length about all my business plans, thoughts, and worries. I truly loved our chat."